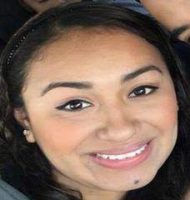 Santa Ana Police Department
Advisory: SAPD DETECTIVES REQUESTS PUBLIC'S ASSISTANCE IN LOCATING MISSING PERSON
Name: Claudia Lisseth Sanchez Reyes
DOB: 6/12/1994
Description: Female/Hispanic, 5'05"/160, Black eyes/Brown hair Location last seen 2015 N. Bush, Santa Ana
Claudia Reyes was last seen with her husband on or about May 6, 2016. Her husband last spoke to her on May 7, 2016 at 10:45 pm.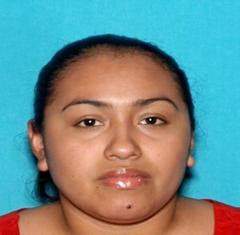 Claudia usually contacts her family and friends on a regular basis and rarely misses work. Claudia has not been seen or heard from, which is out of character for her. Her family is greatly concerned for Claudia's safety, as her whereabouts are unknown. Claudia has not contacted any of her co- workers or friends since she went missing.
If you have any information please contact Detective Corporal Mike Judson at (714) 245-8390 or mjudson@santa-ana.org. After hours, please contact the SAPD Watch Commander at (714) 245-8700 or SAPD Dispatch at (714) 834-4211.