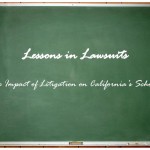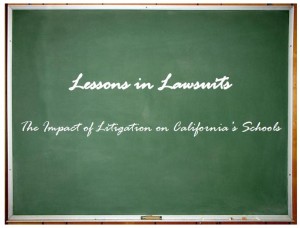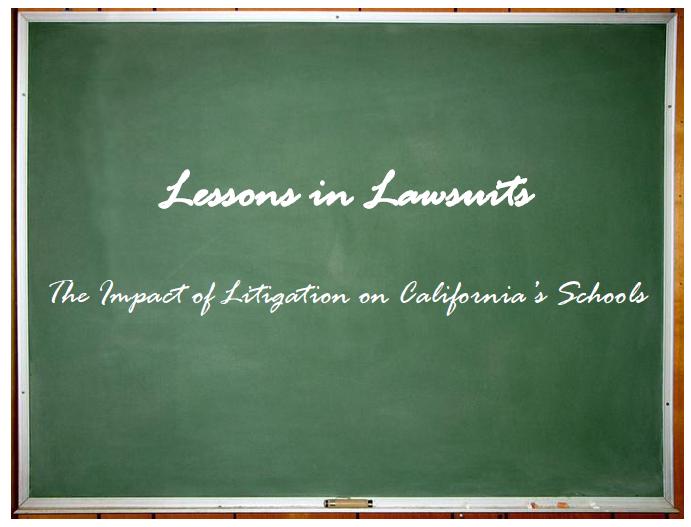 Isn't it time for Santa Ana to have a voice on the O.C. Board of Supervisors?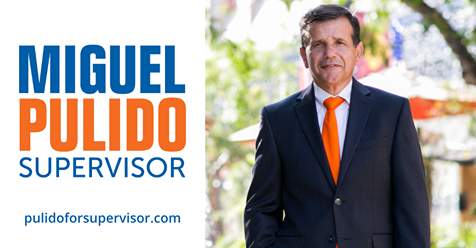 Paid for by Miguel A. Pulido for Supervisor 2020 (ID #1422663)
CALA Releases Report on Litigation Costs to Schools
Wednesday, 18 August 2010
Advertisements
Advertisement
The Two Essential Aspects to Every Personal Injury Case: Liability & Damages
If you've been injured and you're not sure you have a case, give us a call 323 746-8099. Our team at Sasooness Law Group will give your case the personal attention it deserves. We work with motorcycle accidents, car accidents, uber/lyft accidents, scooter accidents, and more.
Si usted ha sido lastimado y no está seguro de tener un caso, llamenos al 323 746-8099. Nuestro equipo en Sasooness Law Group le atenderá su caso completamente en Español. Nosotros trabajamos con accidente de auto, accidente de uber/lyft, accidentes de moto, y mas.
@ Sasooness Law Group https://www.facebook.com/SasoonessLawGroup/
'Lessons in Lawsuits: The Impact of Litigation on California's Schools' finds nearly $100 million spent by 12 districts in three fiscal years
FOR IMMEDIATE RELEASE
Contact: Maryann Maloney Marino
949-375-0856
California Citizens Against Lawsuit Abuse (CALA) today released a report on litigation costs to 12 of California's school districts, finding that in just three fiscal years, these schools spent $98.7 million on lawsuits.
The report examined verdicts, settlements and outside counsel costs to Capistrano Unified, Elk Grove Unified, Fresno Unified, Kern High School, Long Beach Unified, Los Angeles Unified, Merced Union High School, Modesto City, Poway Unified, San Diego Unified, San Juan Unified, and Santa Ana Unified.
"At a time when a record number of our schools are in financial trouble and further education cuts could be looming ahead, we cannot afford to allow these litigation costs to grow unchecked," said Tom Scott, CALA Executive Director. "California continues to rank among the most litigious states in every study yet we rank at the bottom in many measures of student performance. The more dollars our schools have to pay in litigation costs, the less we have to improve our students' performance."
California ranks 45th in 4th grade math and second to last in 8th grade reading. At the same time, the state 46th in the Institute for Legal Reform's Lawsuit Climate 2010 report and 41st in the 2010 U.S. Tort Liability Index.
"We hear story after story of activities schools are forced to cut, yet no one ever talks about one of the most unpredictable costs of all – litigation." Scott said. "These numbers reflect just 12 of California's school districts. With nearly 1,000 in the state, there's no telling what the total number is."
The $98.7 million spent in just three years could have been put to much better use across the state. That money could have paid the salaries of more than 1,530 teachers, purchased nearly 600 new school buses, more than 1.1 million school desks or 246,762 desktop computer packages.
In Santa Ana, litigation costs totaled $2.3 million just for fiscal year 2009. To put that number in perspective, the district could have bought 22,928 chalkboards.
"Our local school district has already had to severely slash its budget, due to state funding shortfalls," said Art Pedroza, publisher of the New Santa Ana blog and a candidate for the SAUSD School Board. "There are times when lawsuits are necessary, but frivolous suits do nothing more than hurt our students – we need to take steps to stop abusive lawsuits and keep our funding in the classrooms, where it belongs."
The report can be found in its entirety here.
California Citizens Against Lawsuit Abuse (CALA) is a nonpartisan, grassroots organization dedicated to educating the public about the negative effects of lawsuit abuse and challenging those who abuse our legal system for personal gain.
###