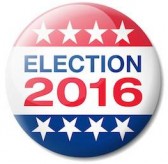 Isn't it time for Santa Ana to have a voice on the O.C. Board of Supervisors?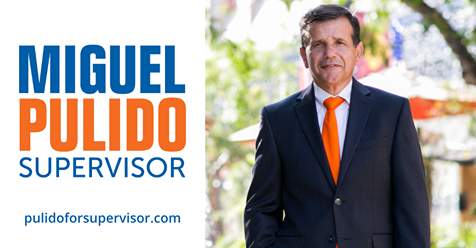 Paid for by Miguel A. Pulido for Supervisor 2020 (ID #1422663)
A new campaign mailer was delivered to Santa Ana voters this week that absolutely slammed City Council incumbents Roman Reyna and Vince Sarmiento for wasting $479,615 of taxpayer money by overpaying our City Manager, David Cavazos, and handing out needless raises and bonuses to Cavazos and his fellow city executive cronies.
The mailer explained that Reyna and Sarmiento voted to pay Cavazos $479,615 a year for the next ten years – an outrageous amount of money for a City Manager who promptly had an affair with a city employee and then falsely accused City Council Member Michele Martinez of sexual harassment.
Advertisements
Did you suffer a slip and fall too? Was it at a public place like a store, restaurant, or a sidewalk? Was it someone else's fault?
You deserve compensation! Unsure if you have a case? FREE Consultation! Looking for a second opinion? Give us a call at (323)746-8099!
Si usted sufre un resbalón por la negligencia de otra persona llámenos al (323) 746-8099. Nosotros peleamos por sus derechos. Sigan nuestra pagina.
@Sasooness Law Group. https://www.facebook.com/SasoonessLawGroup/
Reyna and Sarmiento are also guilty of wanting to give Cavazos a $17,000 bonus – despite his depravities.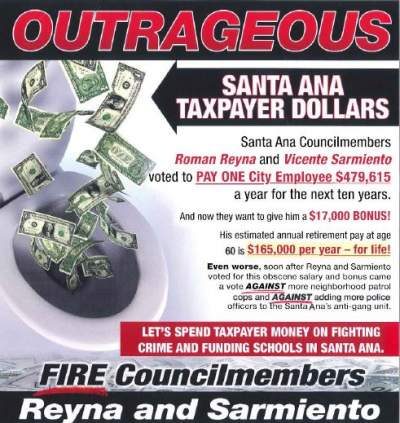 The mailer also explained that the money that Reyna and Sarmiento wasted on Cavazos and his cronies could have been spent on:
hiring more police officers
keeping the SAPD gang unit and hiring more officers for that unit
increasing funding for after school programs
and increasing funding for affordable housing
This is one of the most powerful campaign mailers I have ever seen. It dropped just as Santa Ana voters began to receive their absentee ballots. It was mailed by the California Homeowners Association.
Incidentally the Santa Ana Police Officers Association is opposing both Reyna and Sarmiento. They are encouraging the voters to vote for Jessica Cha, who is running against Sarmiento, and Juan Villegas, who is challenging Reyna.