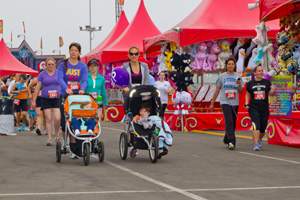 Media/Press Contact: Robin Wachner, Communications Department (714) 708-1543

Run, Walk or Skip through the OC Fair at the  5th Annual OC Fair Fun Run on August 4

Costa Mesa, Calif. (July 31, 2013) – It's time again to lace up the running shoes and  stretch those hammies for the OC Fair  Fun Run on Sunday, August 4. This unique run/walk provides participants the  opportunity to experience the OC Fair before it opens to the public through a  looping course with "Detours to Fun."

Participants take their marks  at 8 a.m. and run, walk or skip their way through a course that passes various  popular Fair locations including Main Mall, Action Sports Arena, the La Grande  Wheel and Centennial Farm. Participants are encouraged to stop and take a  "Detour to Fun" to enjoy rides, games and even pose for a photo on the stage of  the Pacific Amphitheatre.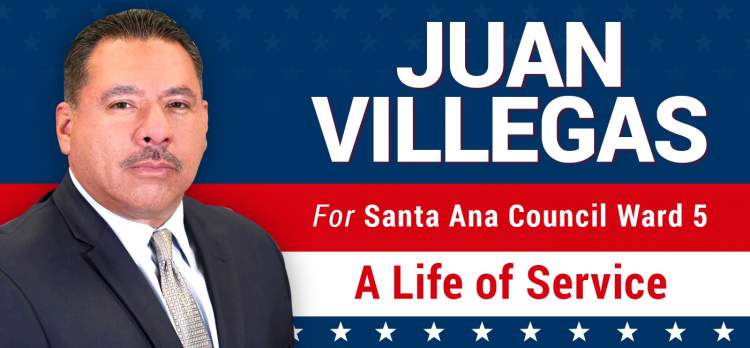 All participants will receive  a commemorative T-shirt, a bib, a finisher's medal and a complimentary ticket  to the OC Fair. Children 5 and younger can participate for free.
Online registration ends  August 1. Registration fees on the day of the Fun Run are $45 for adults and  $30 for children six and older and will be available at the Fair's Blue Gate  patron entrance  from 6-7:45 a.m. while  spots last. For more information or to register for the 2013 OC Fair Fun Run,  please visit www.ocfair5k.com or call  (949) 222-3327. To volunteer for the 5K, email volunteers@ocmarathon.com.
The 2013 OC Fair, themed Come &  Get It,is July 12 – August 11  and brings 23 days of food, rides, exhibits, animals, music, action sports and  fun, as well as the Toyota Summer Concert Series at the Pacific Amphitheatre,  The Hangar and Action Sports Arena. The Fair is open Wednesday-Sunday. Concert  tickets, action sports reserved seats and single-day general admission are  available for purchase online at ticketmaster.com or from the on-site Box  Office. The popular Super Pass, which offers the passholder 23 days of  admission, is available for purchase online at ocfair.com from the onsite Box Office.
The OC Fair & Event Center is  located off the 405 and 55 freeways at 88 Fair Drive in Costa Mesa. For more  information, please visit ocfair.com, become a fan  at Facebook.com/OCFair, follow us at twitter.com/ocfair or call (714) 708-1500. Also, download the free OC Fair iPhone and Android apps  available now.