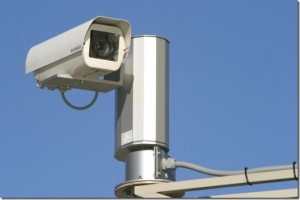 (polls)

"Despite a steady stream of court challenges, Santa Ana is poised to double the number of automatic cameras it has watching over intersections for red-light runners," according to the O.C. Register.
This despite recent evidence that we posted here, indicating that the City of Santa Ana is losing money on this program.  And despite the fact that the courts just don't like these cameras.
I think that the Santa Ana City Council looks at this as a way to help increase law enforcement, but I think if that is the case, they are off-base.
Red light runners aren't killing our young people.  Other young people are.  The drug runners are using our teenagers and even younger kids to sell drugs.  The gang violence we are seeing is mostly fighting over turf – because they are all making a mint selling a ton of drugs in our city.
Folks, we need to contact the City Council and our Mayor and let them know we don't want any more of these red light cameras and we want them all removed!
Click here to contact Mayor Miguel Pulido.  Click here to contact the Santa Ana City Council.  You can contact City Manager Dave Ream's assistant, Mark Lawrence, at MLawrence@santa-ana.org.