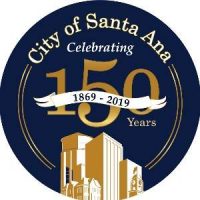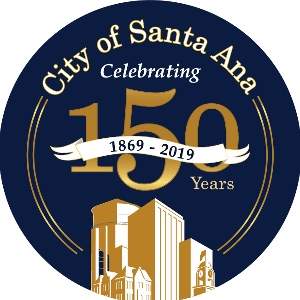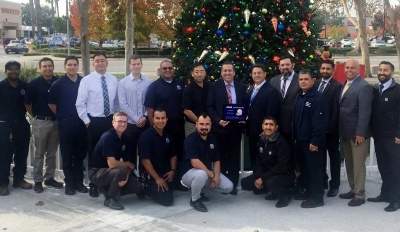 The City of Santa Ana Public Works Agency this month was presented the B.E.S.T. Water Project award by the Southern California chapter of the American Public Works Association for the renovation of the Walnut Water Pump Station located at 723 W. Walnut St.
The B.E.S.T. Award, which stands for "Building Excellence, Shaping Tomorrow," for the Walnut Water Pump Station was presented at an award luncheon held on Dec. 10 in Lakewood. The Public Works Agency's Water Resources Team (pictured) accepted the award.
The newly renovated Walnut Water Pump station facility now operates with the latest technology and efficiency standards. This $5 million project was funded through the City's Water Enterprise Fund rate revenue.
The project included the construction of a new building, new piping, new pumps and new electrical controls with state-of-the-art automation. The station uses more efficient controls to reduce the amount of energy needed to pump the same amount of water.
This pump station is currently fed by three wells and has a 6 million-gallon tank that serves as a storage facility. Walnut Water Pump station serves the heart of the City's Downtown, making the station a critical infrastructure to the water system.