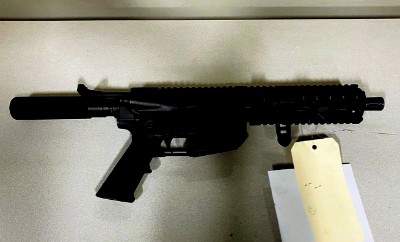 Our Facebook page readers reported a shooting last night at the Townsend apartments by Raitt and McFadden. They were right!
As it turned out SAPD police offers were conducting proactive patrol checks in the Townsend neighborhood at the time and they witnessed a drive-by shooting occur.
The police immediately pursued the suspects and of course they sped off.
The suspects led police on a short pursuit following the shooting and fled on foot, but were ultimately found by police in the 2000 block of Myrtle Street after officers set up a perimeter, according to the O.C. Register.
They were taken into custody. An assault rifle was also recovered.
Bad news though – the arrested juvenile suspects were ultimately released pending further investigation.
No victims were located that may have been hit by the gunfire.