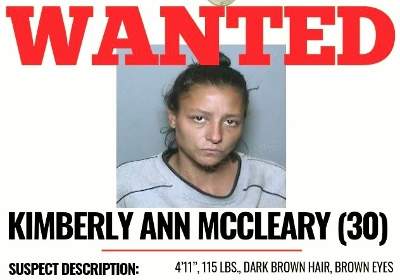 On 10/10/18, on the 800 block of W. Saint Andrew Place, the victim's residence was burglarized with an estimated loss of $5,850. DNA evidence left at the scene came back to Kimberly Ann McCleary.
The case was submitted to the Orange County District Attorney's Office, who filed an arrest warrant.
McCleary is a transient who frequents the City of Santa Ana. McCleary is currently on probation for vehicle theft out of San Diego County.
Anyone with information on McCleary's whereabouts is asked to contact Detective A. Castro at (714) 245-8345 or acastro@santa-ana.org