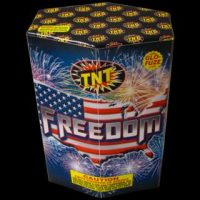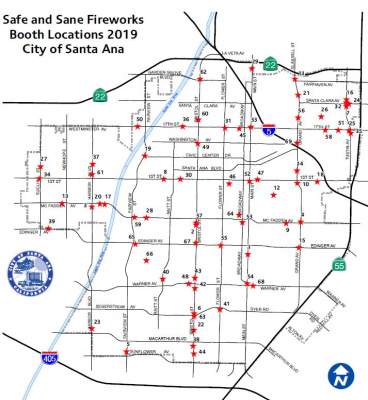 Every year my family goes to the Northeast Santa Ana Little League Fireworks stand and we end up spending over $100 on safe and sane fireworks, on the 4th of July. My kids are pretty grown up now but we keep doing this because they like the fireworks and we like helping NESALL.
I personally don't care for the illegal fireworks that dominate our skyline every 4th of July. They are not safe. They scare pets and they also frighten some of our military veterans, who are struggling with PTSD.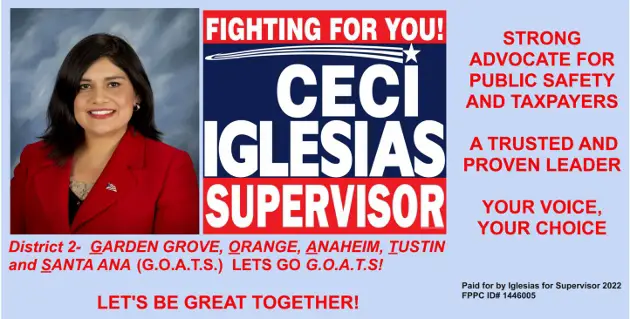 If you would like to support our local non-profits who are selling safe and sane fireworks here is a handy list of where their booths are located in Santa Ana: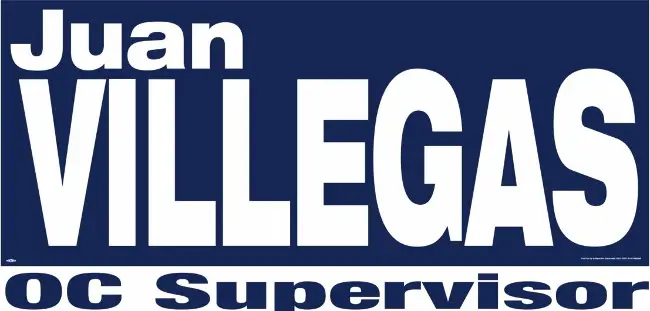 Alano Club Santa Ana 1710 S. Main St.
Balderas International 1148 S. Bristol
Bethel Baptist Church 770 S. Harbor
California Youth Soccer League 1131 Grand Ave.
Calvary Chapel HS Football 3800 S. Fairview
Calvary Chapel HS Softball 2860 S. Bristol
Calvary Temple Royal Rangers 2235 Tustin Ave.
Calvary Temple Young Married 2009 W. First St.
Centurion Cheer Booster (Century Pep) 1230 E. McFadden Ave
Century High School Soccer Boosters 140 S. Grand
Century HS Baseball 2727 N. Grand Ave.
Chavas Angels at Heart Foundation 501 S. Halladay St.
Church of the Bible 4601 W. McFadden Ave.
Church Of The Nazarene-SA 400 N. Grand Ave.
City Sound and Drums Corps. 1425 E. Edinger Ave.
District 30 Little League 2343 Tustin Ave.
First Samoan Congregation Christian Church 3600 W. McFadden
Foothill High School Super Boosters Club 1640 E. First St.
Godinez Fundamental HS Band 811 N. Fairview
H.A.B.B.M. 3700 W. McFadden Ave.
Hockey Moms Are The Heart 2421 N. Grand
Jaguar Diamond Booster Club 3301 S. Bristol
Jobstead Foundation Inc. 3301 S. Harbor Blvd.
John Muir – OC Eagles 2151 E. Santa Clara Ave.
John Muir Fundamental School- OC Eagle Boosters #2 2278 E. Seventeenth St.
John Muir Fundamental School PFO 1951 Mabury St.
Kellogg's American Kenpo Karate 413 N. Euclid
Knights of Columbus #14430 San Jose Council 2429 W. McFadden
Los Angeles Youth Arts 2800 N. Main St.
M.A.G.I.C Inc. Academy of the Arts 1605 W. First St.
Masterpiece Foundation (OC Workshop) 818 W. Seventeenth St.
OC Eagle Boosters 2300 N. Tustin
OC Educational Arts 1701 N. Main St.
OC Volleyball 5210 W. First St.
OC Worship Center 1601 N. Tustin
OCCHC/Stepping Up 1601 W. Seventeenth St.
Pho Da Temple 511 N. Harbor Blvd.
Phoenix House 3610 S. Bristol St.
Primera Iglesia Cristiana Manantiales de Vida 5015 W. Edinger Ave.
Raya Foundation 2130 S. Raitt
Roadrunner Band Boosters 2802 S. Flower
Rock of Salvation Philanthropic 2311 S. Bristol St.
Rock of Salvation Youth Ministries 2140 S. Bristol St.
Run The Race Ministries 3811 S. Bristol St.
SAHS Football Booster, Inc. 420 W. Seventeenth St.
Saints Cheerleading Booster Club 520 W. Walnut
Saints Soccer (Santa Ana HS Girls Soccer) 315 E. First St.
Santa Ana Development Soccer Programs 1425 W. Warner Ave.
Santa Ana Edinger St. Hispanic Church of the Nazarene 1220 N. Bristol
Santa Ana H.S. Drumline 2603 Westminster Ave.
Santa Ana HS Band Boosters 2000 E. Seventeenth St.
Santa Ana HS Cross Country 100 S. Main St.
Santa Ana HS Tennis-Boys 1111 S. Broadway
Santa Ana HS Tennis-Girls 2240 S. Main St.
Santa Ana Memorial Park Little League 902 W. Edinger Ave.
Santa Ana Northeast Little League 2021 N. Grand Ave.
Santa Ana Pony Baseball 1118 S. Bristol St.
Santa Ana United Methodist Church 1720 E. Seventeenth St.
Santa Ana Xtreme Softball 2745 E. McFadden Ave.
Santiago Little League 2000 N. Bristol St.
Second Baptist Church of Santa Ana 230 N. Harbor Blvd.
Seven One Four Athletics 2703 N. Bristol St.
Te-Kenjutsu-Kan Karate-Do 3001 S. Bristol St.
Trinity Lutheran Church & School 901 S. Birch St.
United Soccer Talent-U10 2630 W. Edinger Ave.
Valley HS Soccer 1801 S. Greenville
Valley HS Wrestling 1442 S. Bristol St.
Victory Outreach (Spanish) 216 E. Warner
Victory Outreach Special Services 1302 N. Grand Ave.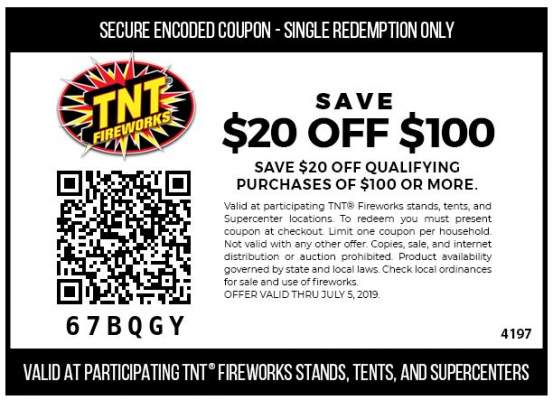 And you can download a nifty coupon from TNT Fireworks here.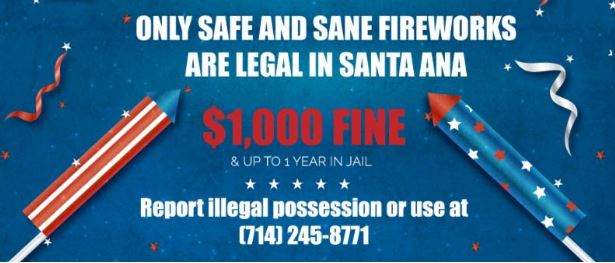 Remember the SAPD will ticket you if they catch you using illegal fireworks and the fine is not small!