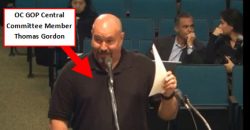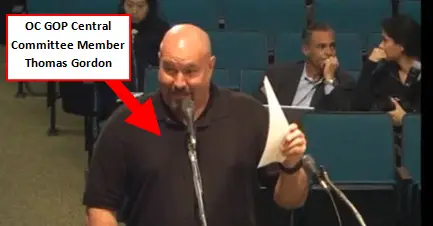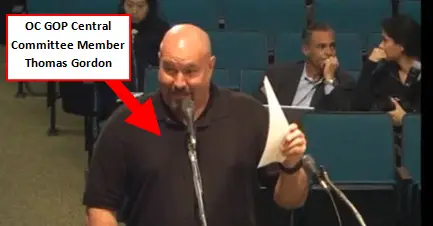 When I spoke today with the honor student who was chased off the Santa Ana Parks and Recreation Commission by his fellow Commissioners, Julie Stroud and Tish Leon, he reminded me that I forgot an important detail in my previous post.
The main reason that Leon and Stroud went after this young man was because he refused to support their friend, part-time Santa Ana resident Thomas Gordon, for Ward 6 on the Santa Ana City Council.  Now keep in mind that the student commissioner was appointed by the incumbent in Ward 6, Sal Tinajero.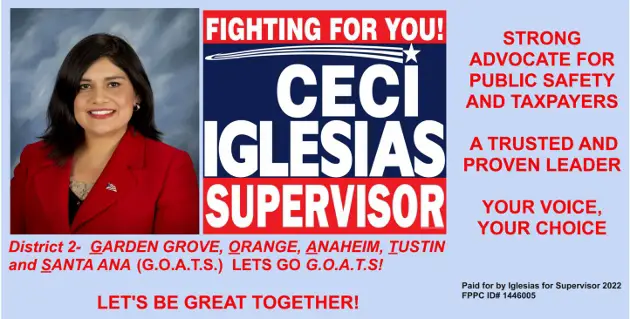 Why they expected this young man to back Gordon is a real mystery.  The student commissioner supports my proposal to build a dog park in Santa Ana.  Leon and Stroud oppose that idea – as does Gordon.  It is ironic since Gordon, who maintains a second home in Denver, Colorado, has told me in the past how much he enjoys taking his dog, which he flies with him to Denver, to the many dog parks available in the Denver suburbs.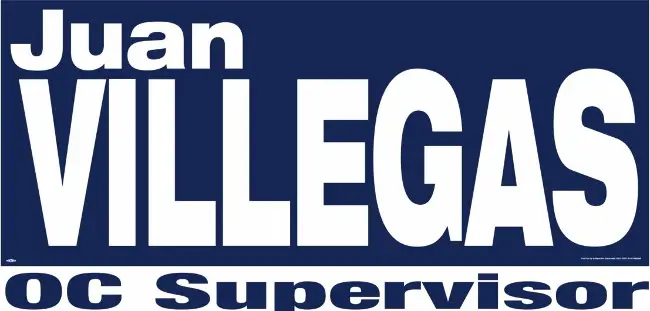 Now think about this for a moment.  Leon and Stroud bullied a decent teenager who was trying to contribute to our social fabric here in Santa Ana because they were, essentially, campaigning for Gordon.  That is so wrong I am taken aback.
Of course they both also complained that the student commissioner was an avid reader of my blogs and a friend of mine on Facebook, but the bigger issue, clearly, is that Leon and Stroud are using the power that has been granted to them as City Commissioners not in service of our people but rather to advance their political allies.  No matter how you slice that, it is just wrong.
Stroud, Leon and Gordon are often seen sitting together at Santa Ana City Council meetings, along with other Usual Suspects in their fraternity.
Gordon was recently re-elected to the OC GOP Central Committee, in the 69th Assembly District.  His nomination papers were signed by Lupe Moreno, a Minuteman and member of the CCIR, a known hate group.  He also signed her nomination papers, as she too ran for the Central Committee.  Gordon came in fourth, out of six candidates.  Moreno lost.
Gordon previously ran for Mayor of Santa Ana.  He also assisted carpetbagger Harry Sidhu's ill-fated Supervisorial campaign.  And Gordon collected signatures for Sidhu's race for the same OC GOP Central Committee, even though he does not live in the 69th Assembly District.  Sidhu, like Moreno, lost.
Leon also lost, badly, coming in last in 2006, when she ran for Ward 2 on the Santa Ana City Council.  She is rumored to have borrowed forty grand on her house, for her failed campaign.  The winner in that election, Michele Martinez, graciously appointed Leon to the Santa Ana Parks and Recreation Commission.  Martinez is now said to be leaning towards dismissing Leon in the near future.