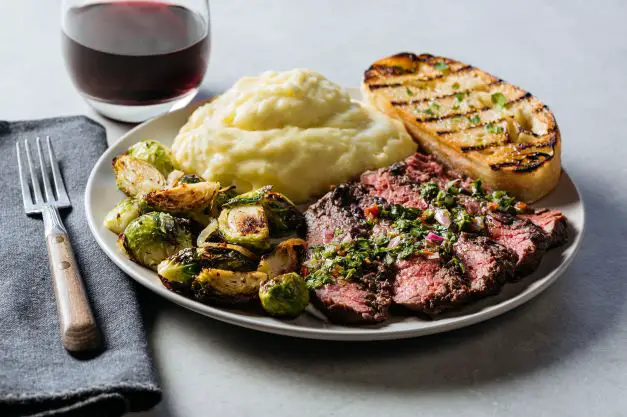 Urban Plates, the chef-driven, fast-casual restaurant, will bring wholesome and craveable food to the people of Fountain Valley with a grand opening set for Monday, November 20, at 18050 Brookhurst St.
Kicking off the day, the Fountain Valley Chamber of Commerce will hold a commemorative ribbon-cutting ceremony at 10:30 a.m., with the doors set to open to the public at 11 am.
In celebration of the grand opening, Urban Plates will give away a free entree to the first 50 people in line.
Festivities will continue on Saturday, December 2, with a grand opening party that is open to the public from 1 p.m. – 4 p.m.
The event will feature live music by a local artist, DJ Mel, a build-your-own bouquet station by Pixie Pop-Ups, complimentary light bites and refreshments, giveaways, and more!
"As a seven-year veteran of Urban Plates, I look forward to spearheading the brand's expansion to the community of Fountain Valley," said General Manager Alex Pearlman. "Located adjacent to Brookhurst Street in Fountain Valley Plaza, I look forward to serving our affordable menu of scratch-made favorites to our new community and business neighbors.
In honor of the grand opening of the newest location in Orange County, Urban Plates will host a series of donation-based events to raise funds for MemorialCare Orange Coast Medical Center. As the sole non-profit hospital in Fountain Valley, Orange Coast Medical Center is committed to enhancing the accessibility and affordability of top-tier healthcare for all. To learn more about services and how to give back to the hospital, please visit https://www.memorialcare.org/locations/orange-coast-medical-center.
Urban Plates offers an affordable and wholesome menu featuring an array of made-from-scratch plates and sides, salads, sandwiches, bowls and desserts. The culinary offerings proudly showcase sustainably sourced seafood and meats, complemented by their unwavering commitment to "organics all the time" produce. Urban Plates also offers gluten-free, plant-based, and low-carb options to accommodate various lifestyles and dietary preferences because the team believes everyone deserves to eat this good.
Located at 18050 Brookhurst St, Fountain Valley, CA 92708, Urban Plates Fountain Valley will be open for dine-in, to-go orders, catering, and delivery from 11:00 a.m. – 9:45 p.m. on Fridays and Saturdays and 11:00 a.m. to 9:15 p.m. Sunday – Thursday. For more details, visit https://urbanplates.com/.
About Urban Plates
Urban Plates began in 2011 when founders Saad Nadhir and John Zagara opened a single restaurant in Del Mar, CA. It has grown to 19 locations, with future expansion plans underway. Headquartered in Solana Beach, CA, the restaurant brand has locations throughout San Diego, Orange County, the greater Los Angeles area, and Northern California. Urban Plates' expansive selection of menu items are made fresh in-house, from scratch, every day using clean, organic all the time ingredients. Recipes feature exclusively GMO-, antibiotic-, and hormone-free, grass-fed, and finished steak; wild line-caught ahi tuna; sustainably raised salmon; and humanely raised and sourced, cage-free, hormone-free chicken. Whether you're vegetarian, vegan, pescatarian, or a straight-up carnivore, Urban Plates has a plate you will love and feel good about eating. Follow Urban Plates on TikTok, Instagram, YouTube, or Facebook at @urbanplates or visit Urban Plates at www.urbanplates.com.