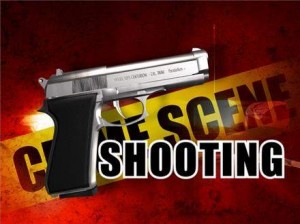 Another day another ridiculous shooting in Santa Ana.  This time two men with no gang connections were badly wounded as they were shot while they worked on a car in their driveway at the 1300 block of South Rita Way, in Santa Ana, at around 9:15 p.m. on Thursday evening, according to the O.C. Register.
One victim,  identified him as 21-year-old Juan Seneseros, was shot in the back.  The other victim, a 26-year-old man was shot in the upper and lower torso and was in serious condition.
The shooting occurred in the 1300 block of South Rita Way around 9:15 p.m. Gonzales said.
The SAPD said that the shooting did not appear to be gang-related, and said police were looking for a light-colored vehicle.
This shooting happened about 2 miles from the SAPD headquarters, a few blocks away from Carl Harvey Elementary School, Martin Elementary School and Mater Dei High School, in Santa Ana's Ward 4, which is represented by Councilman David Benavides.