Family History Presentation and Research
Saturday, November 6, 2010, 9:30 a.m. to 11:30 a.m.
Orange Family History Center, 674 S. Yorba Street, Orange, CA.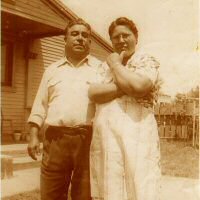 A free presentation on how to trace family histories in Central Mexico. The seminar, presented by John P. Schmal, is sponsored by the Society of Hispanic Historical and Ancestral Research (SHHAR). The seminar will include a discussion of locating the place of origin, availability of records, and database search strategies. Handouts of documents will be included.
The area of discussion will include the states of Zacatecas, Jalisco, Aguascalientes, Guanajuato, and Michoacán.
One-to-one research assistance is provided from 9:30 a.m. to 10:15 a.m. Presentation begins at 10:15 a.m.
For more information on this event, call Mimi Lozano at 714-894-8161.  Visit SHHAR's website at http://shhar.net/.