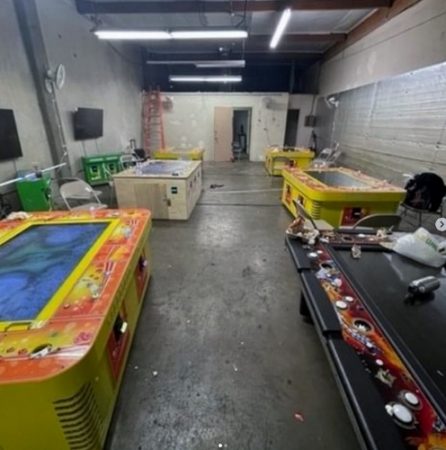 SAPD Directed Patrol Officers were conducting patrol checks in an industrial complex, in the area of 2300 South Anne Street, on Tuesday, March 23, when they uncovered an illegal gambling café.
The Patrol Officers detained 23 subjects and notified Vice Detectives for assistance.
SAPD Detectives from the Vice Unit responded and obtained a search warrant for the business and seized 11 illegal gambling machines, 3 semi-automatic handguns and an undisclosed amount of U.S. Currency.
Code Enforcement was called out to assist and the investigation is ongoing.