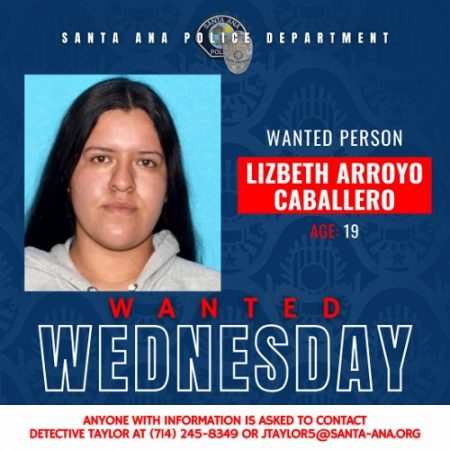 Wanted suspect Lisbeth Arroyo Caballero (19) got into a verbal argument with an unidentified victim on March 22, 2022.
The argument escalated when Caballero armed herself with a knife and proceeded to swing the knife at her victim, resulting in a laceration to the victim's hand.
Caballer'os current whereabouts are unknown but she is believed to have fled to Mexico.
She was last seen driving, a white 2009 Honda Accord.
Anyone with information on the whereabouts of wanted suspect Lisbeth Caballero is asked to contact Detective Taylor at (714) 245-8349 / JTaylor5@santa-ana.org.