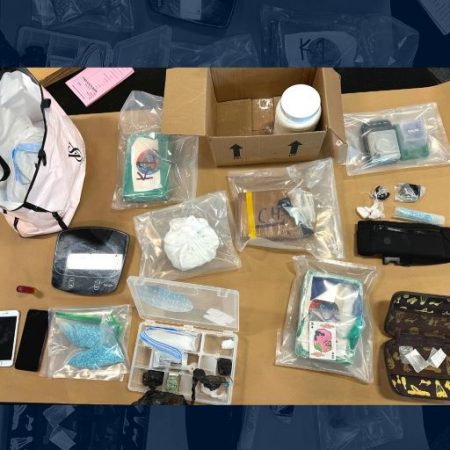 While conducting a patrol check in the area of the 300 block of South Laurel Street, an SAPD patrol officer contacted a subject for a municipal code violation.
During a search of the subject, the officer seized suspected fentanyl. During a consent search of the suspect's garage officers located over 2 kilos of suspected fentanyl.
Vice and Narcotics Unit detectives assisted in the service of a search warrant at the location.
SAPD detectives seized the following:
1/2 pound of mushrooms
300 M30 pills
4 ounces of methamphetamine
5 grams of heroin
Scales and other indicia related to narcotics sales
Shotgun ammunition
$1,500 US currency