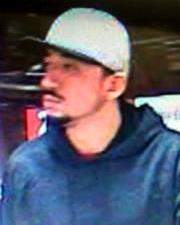 Santa Ana Police Department
Advisory: SAPD Robbery Detectives Request Media & Public Assistance Identifying Robbery Suspect
Suspect:
Male- Hispanic-20's-5-4 to 5-8- 150 to 170 pounds –Goatee
Weapon: Large semi-automatic handgun
Possible right arm tattoo sleeved down to knuckles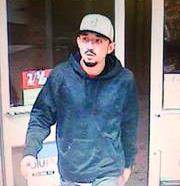 Details:
Since August 27, 2015, the photographed suspect has robbed four separate 7-Elevens in the Orange County area. The suspect walks in and selects an item from the cooler. When the suspect walks to the counter to pay for the item, he brandishes a handgun and demands the money from the cash register.
Agency Date Time Location
Orange PD 08/27/15 0028 am 1679 N. Glassell St., Orange
OCSD 09/04/15 0754 am 18532 Yorba Linda Blvd., Yorba Linda
SAPD 09/11/15 0310 am 950 S. Harbor Blvd., Santa Ana
SAPD 09/14/15 0000 am 1220 N. Bristol St., Santa Ana
Anyone with information that can help identify this suspect is asked to please contact SAPD Robbery Unit/ Detective R. Ribeiro at 714-245-8361, Rribeiro@Santa-Ana.org, or Orange County Crime Stoppers at 1-855-TIP-OCCS.
###