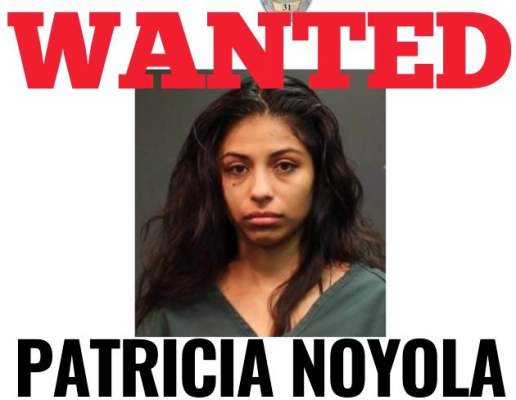 On 02/02/2020, Patricia Noyola and a second suspect confronted the victim about his gang affiliation as he exited a convenience store. During the confrontation, the victim was shot in the upper body. The second suspect has been taken into custody.
Noyola is known to frequent the area of Pacific Avenue and Warner Avenue, Santa Ana.
Wanted Suspect: Patricia Noyola (27) Santa Ana

Description: Female, Hispanic, 5'03" tall, 140 lbs., brown eyes, black hair and has a mole under her right eye.
Anyone with information on the whereabouts of Noyola is asked to contact Homicide Detective Corporal Lemmon at (714) 245-8363 or MLemmon@santa-ana.org