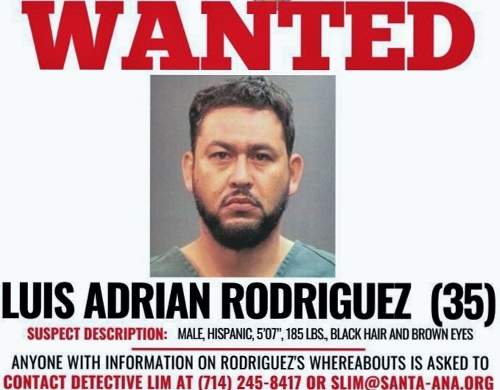 Wanted suspect Luis Rodriguez was identified as a suspect who vandalized a parked vehicle in the city of Santa Ana on 09/04/2019.
Rodriguez is wanted for felony vandalism in connection to this incident.
Anyone with information on Rodriguez's whereabouts is asked to contact Detective Lim at (714) 245-8417 or SLim@santa-ana.org.