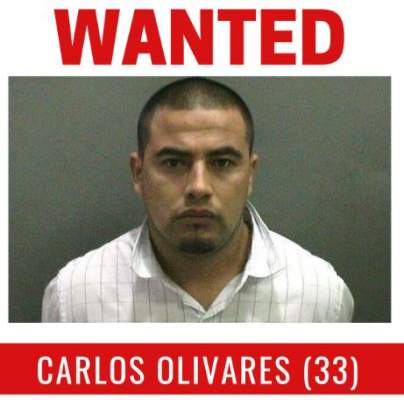 Wanted Suspect: Carlos Olivares (33) Santa Ana
Alias: Olivares, Carlos Marx Leon
Description: Male, Hispanic, 5'6", 150 lbs., light complexion, short black hair, brown eyes, scar on chin
Last known address: 1600 block of W. Highland Street, Santa Ana
It is believed suspect Carlos Olivares is responsible for three sexual assaults commencing on 09/04/2015, with the most recent occurring on 01/01/2016.
The suspect engages the victims in conversation before sexually assaulting them.
On two occasions, he has identified himself to the victims as "Victor". The suspect has been positively identified in these incidents. Detectives had information that suspect Olivares may have fled to Mexico, however now it is believed he has returned to the Santa Ana area.
Anyone with information on Olivares's whereabouts is asked to contact Detective E. Lopez (714) 245-8386.