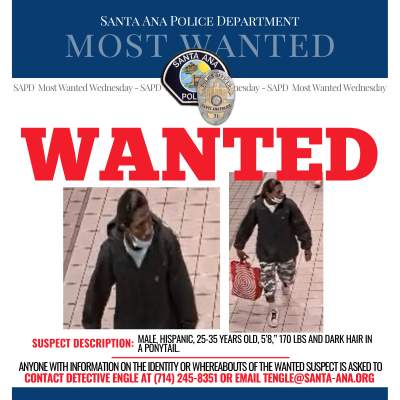 On 09/10/2021, the wanted suspect committed a robbery at the Sassy S retail store within the MainPlace Mall. The suspect was caught stealing merchandise and fought with store employees to get away.
The suspect was last seen running eastbound on Mainplace Drive, towards Main St. with several purses in his arms.
Suspect Description: Male, Hispanic, 25-35 years old, 5'8," 170 lbs, dark hair in a ponytail, wearing a white t-shirt, dark colored jacket, white camouflage shorts, tall white socks and white tennis shoes with black laces.
Forward any information to Detective Engle at (714) 245-8351 or email tengle@santa-ana.org.