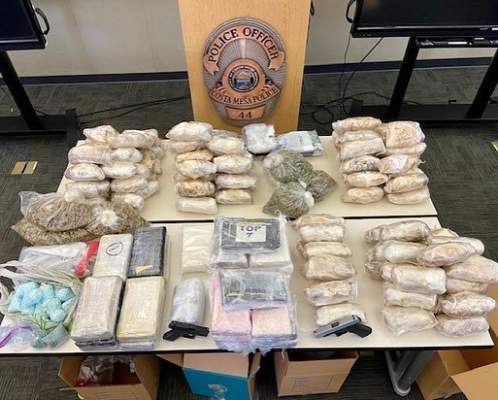 Early last week, Costa Mesa police officers assisted with a multi-agency drug sales investigation resulting in a search warrant service in the 400 block of Enclave Circle in Costa Mesa. During the search, 31 kilograms of cocaine, 130 pounds of methamphetamine, 2 pounds of liquid methamphetamine, 3 pounds of OxyContin pills, one and a half pounds of heroin, and $300,000 in cash were seized. One individual was arrested.
The Costa Mesa Police Department was assisted by Homeland Security Investigations (HSI), Drug Enforcement Administration, United States Postal Inspection Service, Alameda County Narcotics Task Force, Irvine Police Department, and the Santa Ana Police Department.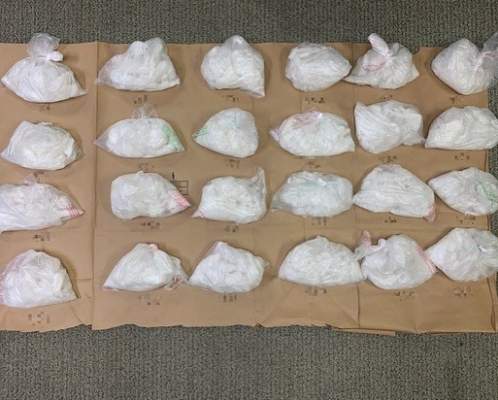 The next day, Costa Mesa Police Department and Homeland Security Investigations concluded a narcotics sales investigation. They arrested three individuals for narcotics trafficking and recovered approximately 24 pounds of methamphetamine. They arrestees were also booked on having previously purchased approximately 5 pounds of methamphetamine and approximately 1,000 fentanyl pills.
These are ongoing investigations and names of those arrested won't be released at this time.