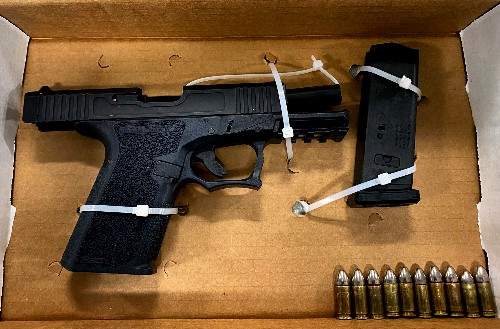 The SAPD's Southeast Dyer Enforcement Team stopped a vehicle this afternoon for vehicle code violations.
During a search of the vehicle a loaded 9mm handgun was found concealed inside.
The driver and the passenger were arrested for firearm violations.
The SAPD did not identify the suspects.
If you want to avoid a similar fate, here is our state law regarding having a gun in your car, from our State Attorney General:
Pursuant to California Penal Code section 25610, a United States citizen over 18 years of age who is not prohibited from firearm possession, and who resides or is temporarily in California, may transport by motor vehicle any handgun provided it is unloaded and locked in the vehicle's trunk or in a locked container.