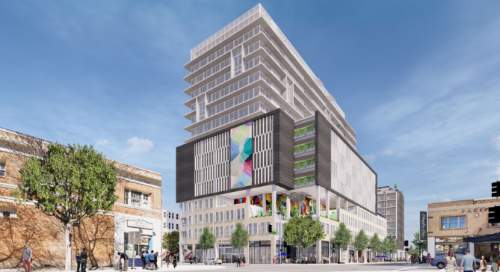 SANTA ANA, Calif. – The Santa Ana City Council this week approved the construction of a 16-story residential and commercial tower and a 10-story hotel that will transform downtown Santa Ana.
The project at West 3rd Street and North Broadway will create jobs, much-needed housing and an economic boost for the city while helping connect the north and south sides of downtown.
Developer Caribou Industries, Inc. is planning 171 residential units, including 19 for low-income residents, 13,419 square feet of retail space, a 75-room boutique hotel and on-site parking that includes 211 public spaces. The project will add a plaza and pedestrian promenade as well as public improvements such as sidewalks, curbs and storm drains.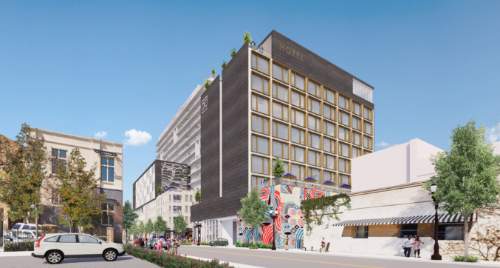 This public-private partnership will redevelop underutilized land and infrastructure by replacing an aging City parking structure. The City of Santa Ana will fund the public improvement costs, including demolition and the new public parking, for $13 million. The debt on the payment will be serviced by the developer.
It also will support an estimated 510 construction jobs. The development agreement establishes local hiring requirements and requires unionized labor for construction.
Once completed, the project at 201 W. 3rd St. is expected to generate an estimated $737,000 in annual tax revenue. Additionally, it will generate jobs and economic activity just a block from an important new public transit artery, the OC Streetcar, which is currently under construction.
Complementary projects such as these are part of the City's strategy to grow Santa Ana's economic centers while improving the infrastructure connecting them to local neighborhoods and surrounding communities.