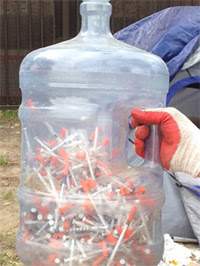 City of Santa Ana
Community: Orange County Needle Exchange Program (OCNEP) Town Hall Meeting
The City of Santa Ana was made aware that the Orange County Needle Exchange Program (OCNEP) will be hosting a town hall meeting on Tuesday, September 4, 2018 from 5:00 p.m. to 7:30 p.m. at the Delhi Center, located at 505 E Central Ave., Santa Ana, CA.
The purpose of the meeting is to inform the public about the Orange County Needle Exchange Program and address any questions the public may have. The public is encouraged to attend the meeting and provide feedback.
THIS IS NOT A CITY OF SANTA ANA EVENT. If you have any questions or would for more information about the town hall meeting, please contact OCNEP directly at (714) 794-5643 or email info@ocnep.org.