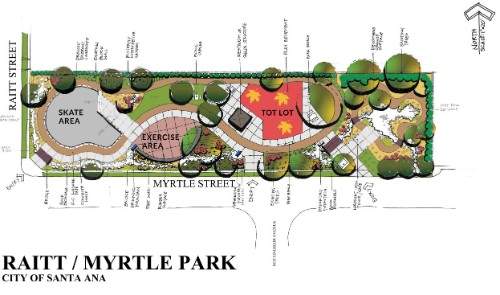 SANTA ANA, CA – The City of Santa Ana has received $5.2 million in state grants for the construction of two new parks on currently vacant land.
One grant provides $3.6 million to develop a 0.75-acre park on the northwest corner of Standard and McFadden avenues. The second grant, for $1.6 million, will help fund a 1.9-acre park at the northeast corner of Raitt and Myrtle streets.
The funding is part of $254.9 million in grants announced today by the California Department of Parks and Recreation's Statewide Park Development and Community Revitalization Grant Program. The grants are funded by Proposition 68, the California Drought, Water, Parks, Climate, Coastal Protection, and Outdoor Access for All Act of 2018.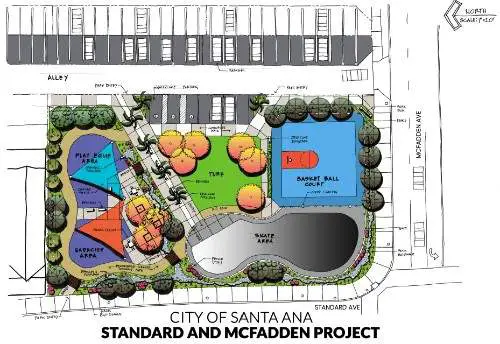 The park at Standard and McFadden will include a skate area, exercise area, playground, walking loop, open space and basketball court. The project also has a river-rock bio swale, picnic area, and landscaping and lighting throughout the park. The total cost is $4 million, with the remaining $400,000 to be paid through City funds.
The Raitt and Myrtle park will have a skate area, exercise area, tot lot, butterfly interpretive garden, walking loop, open space and restroom. The project additionally includes drought tolerant landscaping, a river-rock bio swale and a picnic area. The park's total cost is $4 million, the remainder of which will be funded by an almost $2.4 million North OC Watershed Management Area grant.
The Park Development grants require completion of both parks within two years.
For more information, call (714) 647-5400 or keep up with the Santa Ana Parks, Recreation and Community Services Agency on social media @SantaAnaPRCSA.