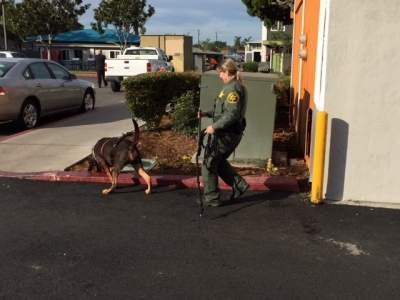 SAPD Homicide Detectives are currently investigating shooting death in the 500 block of South Sullivan, according to the SAPD's Facebook page. The shooting appears to be gang related.
NBC News reported that a teenager was shot dead and that he was between 16 and 18-years-old.
He was hit at least once in the torso at the 500 block of South Sullivan Street before midnight, according to the Santa Ana Police Department said.
The shooting occurred in Santa Ana Council Member Roman Reyna's Ward 5.
Summary: On 12-24-14, at approximately midnight, patrol officers were dispatched to a call of shots fired in the area of 500 S. Sullivan Street. Witnesses informed officers they had heard approximately 4-5 shots fired. While at the call, officers were informed that a 17 year old male, later identified as Angel Arellano, arrived with multiple gunshot wounds at Coastal Community Hospital. Arellano was immediately transported to Western Medical in critical condition where he died from his injuries. Officers located the crime scene in the 500 block of S. Sullivan.
The shooting victim Angel Arellano, a documented Townsend Street gang member, was one of the individuals the Orange County District Attorney's Office is seeking to enjoin the current Townsend Street injunction. Arellano was contesting the injunction. A pretrial hearing is currently set for January 13, 2015 on the case. This shooting occurred in the gang injunction safety zone.
Anyone with information on the case is asked to call SAPD Homicide detectives at (714) 245-8390 or Orange County Crime Stoppers at 1-855-TIP-OCCS.
The Santa Ana Police Department is offering a monetary reward for information leading to the arrest of gang homicide or felony gang assault suspects. If you have information about any gang homicide or felony gang assault suspects, please call (714) 245-8390.