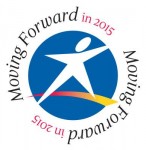 Teen Challenge of Santa Ana has announced their Vacation Bible School Schedule.
July 6 to 9, 2015 at Bishop Manor Community Center, located at 1000 E. Bishop St., in Santa Ana, from 2:30 to 4:30 pm daily.
July 20-23, 2015 at Santa Ana Teen Challenge, located at 416 South Main St., in Santa Ana, from 1:30 to 3:30 pm daily.
Since 1963, Teen Challenge has provided thousands of children, youth and adults an effective, faith-based, solution to drug and alcohol addiction at no cost to them.
Contact Ailicec Figueroa, TC Learning Center coordinator, at 949-226 5492 or Director Tim Suk at 714-913-4740.
To support this tax deductible Ministry you can send a check to Teen Challenge at 416 S. Main St., Santa Ana, CA 92701.