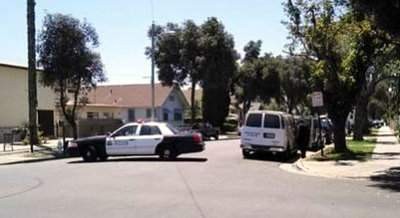 There was a drive by shooting in Santa Ana yesterday, at Birch and Chestnut, that went unreported by local media.
A resident said that she heard about 7 shots fired. Bullet casings and evidence markers were on the ground. Reportedly a few buildings in front were also hit by bullets, according to local photographer and community activist Igmar Rodas's Facebook page.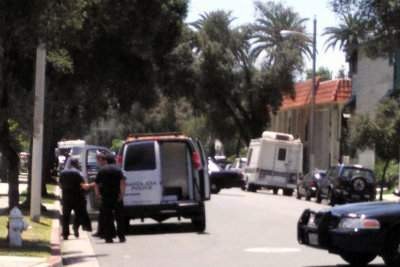 Rodas also reported that a dead body may have been found in a vehicle and the Santa Ana Police Department's CSI van was on scene conducting an investigation.
One of our readers reported that the drive by involved bikes, not cars.  Perhaps some of our local gang bangers are trying to avoid global warming by using bikes instead of cars?
The scene took a bizarre turn as the investigation continued when a man whose car had been damaged in the drive by crossfire ran over and killed a kitten.
The shooting happened a block from Santa Ana High School, just over a mile from the SAPD's headquarters, in Ward 2, which is represented by Santa Ana Councilwoman Michele Martinez.