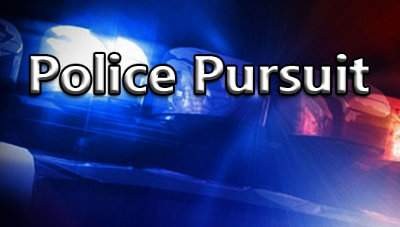 The California Highway Patrol was in a slow pursuit of a stolen taxi on the northbound 5 and 605 Freeways late Thursday night.  The chase began in Santa Ana, and continued after an unsuccessful attempt to use a PIT maneuver to stop the taxi in Anaheim, according to CBS News.
NBC is reporting that the taxi was stolen when the taxi driver stopped at a 7-11 on First and Flower.  The cab driver left the taxi unattended with the keys in the ignition.  When he left the 7-11 he saw the taxi being driven away by the suspect, who was eventually identified as Hugo Francisco Gonzalez, 25, of Santa Ana.
The chase continued north on the 5 Freeway into the Cities of Buena Park and Norwalk at about 30 miles per hour until the driver decided to turn north on the 605 Freeway.  He later passed through Santa Fe Springs and Whittier before taking the 60 Freeway West, towards Los Angeles.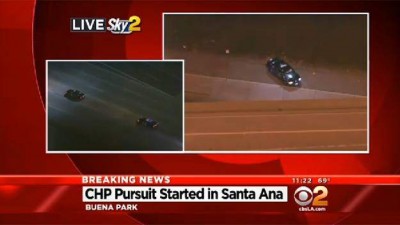 CBS reported that traffic on the Northbound 5 Freeway slowed behind the pursuit.
The pursuit was heard in the Park Santiago neighborhood, which is just north of the  5  Freeway, about a half hour ago.
For live streaming video of the police pursuit, which is continuing, click here to watch the NBC News coverage.  They are reporting that the driver is now driving at about 60 mph in the Bell Gardens area.
The Los Angeles County Sheriff's helicopter is now in pursuit in the air while the CHP continues on the road.  NBC is reporting that the driver is now going south on the 710 Freeway.
The pursuit shifted from I-5 onto I-605, then the 60 freeway, I-710 and the 105 freeway before Gonzalez got back on northbound I-5 beyond Castaic and headed to State Highway 138, according to the O.C. Register.
Gonzalez drove over a spiked strip set by authorities on the eastbound lane near 190th Street West and Avenue D, in the Antelope Valley.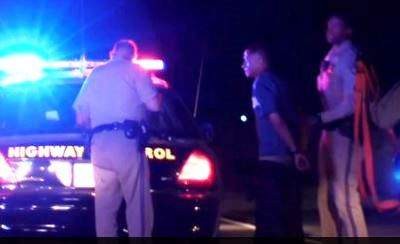 Gonzalez drove over the strip but then kept going at speeds up to 40 mph.  Finally the damaged wheels on the stolen taxi came to a stop at around 3:30 am southbound on State Route 14 about a quarter-mile from Avenue D.
Gonzalez was arrested by CHP officers on suspected felony evading, and the SAPD are planning to arrest him on charges of suspected grand theft auto, possession of stolen property and felony evading.