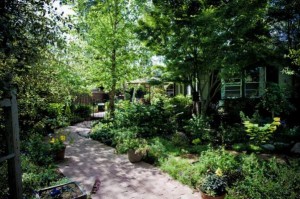 The West Floral Park Neighborhood Association is proud to present: Open Garden Day and West Floral Park Bazaar on Saturday, May 17, 2014 (10:00 a.m. to 4:00 p.m.)
This is an opportunity to view the exquisite gardens of residences in the West Floral Park and Jack Fisher Park neighborhoods located in North Santa Ana. Tour and enjoy gardens, listen to garden experts (these talks are FREE) and visit the West Floral Park Promenade, featuring a Garden Bazaar with artisan items for sale, kids' gardening center, food trucks, and vintage car collection.
We hope you have time to visit our lovely gardens on the tour. The gardens are the stars of the event; however, there is lots of fun on the West Floral Park Promenade.
We have three garden expert talks & demonstrations on the promenade. These are all free. (You do not have to have a garden tour ticket to attend these.) Continue reading→