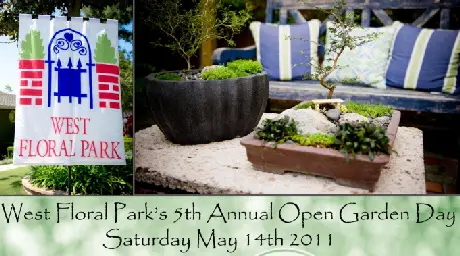 Come visit the West Floral Park Neighborhood Association's "Open Garden Day," on Saturday, May 14.
Twelve of their lovely gardens will be open for touring from 10 a.m. to 4 p.m. A variety of gardens will be showcased including entertainment spaces, park-like settings, vegetable & herb gardens, and intimate relaxation retreats.
New this year–Garden Bazaar offering unique artisan items for sale. Click here for additional information.
Admission is $10 per person.  You may buy your tickets at 902 Riviera Drive, in Santa Ana.