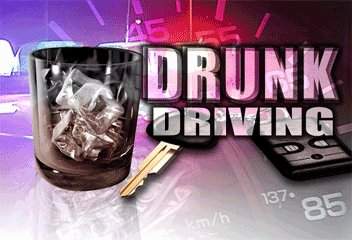 A Santa Ana family had a very bad day today as a man suspected of a DUI crashed his SUV into a tree at 3:50 am, with his wife and two kids inside the vehicle, according to the O.C. Register.
Leonardo Morales, 23, apparently failed to turn with the curve of the road near the 17th Street off-ramp on the 55 Freeway, when he crashed his 2001 Chevrolet Tahoe into a tree, according to the California Highway Patrol.
The SUV caught fire after the accident and the CHP officers who arrived on scene, T. Montoya and D. Hansen, found the driver standing Morales outside the car with his 2-year old son in his arms.
The COP officers had to extract Morales' wife, Kathy De Rosa, and her 9-month old baby girl from the burning vehicle.  Officer Hansen was hurt while rescuing the passengers but is expected to survive.
The family was split up after the accident.  Morales and his wife were accepted as trauma patients at Western Medical Center in Santa Ana.
The children were in serious condition and ended up at Children's Hospital of Orange County in Orange.  The little girl had cuts and bruises on her lower extremities and the boy had a hematoma on his head, which can be fatal if not treated right away.
Morales was later arrested on suspicion of drunk driving and CHP officers believe that his daughter was not in an approved child safety seat at the time of the crash.
The accident messed up traffic until nearly 6 am this morning as the 17th Street off-ramp was closed and the nearby on-ramp to the 55 north was also closed, according to the CHP incident log.