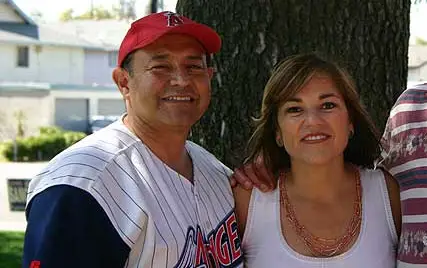 While there is a good chance that Congresswoman Loretta Sanchez will lose her seat to Republican Van Tran this November, Democrats should take heart.  If State Senator Lou Correa wins in his reelection battle, he will be primed to run for Sanchez' seat in 2012.
How would Correa fare against Congressman Tran?  I think he would trounce him.

Consider that Tran has been careful not to appear too involved with his possible replacement in the State Assembly, Allan Mansoor, even though Mansoor's campaign manager is one of Tran's associates – Daisy Tong.  Tran simply doesn't want to anger Correa, and with good reason.  The amiable Correa is very popular in Little Saigon.
Correa has never forgotten his  voter base, unlike Sanchez, but he hasn't had to pander to Viets the way she has.  He has simply, quietly, reached out to them – and he has succeeded.
The last time Correa ran for the 34th State Senate District he almost lost to Republican Lynn Daucher, primarily because Tran pumped up the Little Saigon vote for her.  Correa has worked hard ever since to get that community on his side.
Sanchez has actively pandered to the Viet vote, including showing up to the Tet Parade every year dressed in Viet clothes.  But she lost that community when she complained in a Spanish language interview, on T.V., that the "Vietnamese" were trying to take her district.
Correa is in his own tough race this year, against Anaheim Councilwoman Lucille Kring, but most political experts believe he will prevail.  When he does, I would imagine he will immediately start drafting his plans to run for Congress – if Sanchez loses to Tran on Nov. 2.