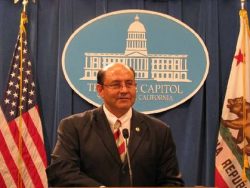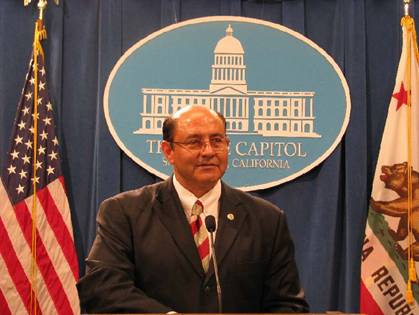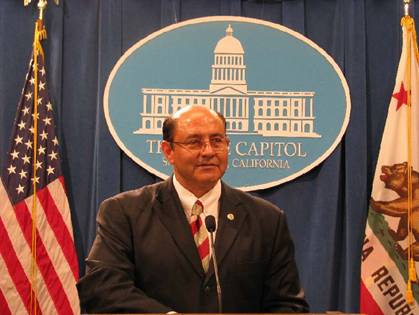 NEWS RELEASE
Senator Lou Correa, 34th Senate District
For Immediate Release: April 19, 2011
Contact:John Scribner (916) 651-4034
Senator Correa Releases Statement on Legalizing Internet Poker in California
SACRAMENTO, CA — Senator Lou Correa (D-Orange County) author of Senate Bill 40, which would legalize internet poker in California, issued the following statement regarding the indictments and $3 billion civil suit filed last week against three of the world's largest online gaming operators:
"I'm pleased by last week's enforcement action against these illegal Internet gaming operators who have brazenly ignored our laws to export billions of dollars from our state's economy while leaving online players across California vulnerable to theft and fraud.
It's important to note that last week's action is not an attack on poker players but, in the words of prosecutors, it's about an elaborate criminal scheme involving massive money laundering and bank fraud by these online gaming operators.
Last week's actions also underscore exactly why California needs to act quickly and pass Senate Bill 40 to authorize and regulate online poker. Through SB 40, we will:
Protect Consumers: More than 2 million Californians are playing poker online. The majority play on offshore web sites where they are vulnerable to fraud and theft. SB 40 ensures that Californians are protected from the practices of illegal operators, including those indicted last week.
Generate Much Needed State Revenues: Despite last week's indictments, Californians will continue to play poker online somewhere. By quickly passing our own state bill to authorize and regulate online poker, we can secure billions of dollars for the state at a time when California desperately needs it.
Utilize California's Gaming Partners: Under SB 40, illegal offshore operators like those indicted last week would be barred from the California market. By authorizing our existing, California based gaming partners to operate online poker, we can create a safe and secure environment in concert with the Department of Justice to protect Californians.
I look forward to working with my colleagues and the Governor to quickly bring safe and regulated online poker to California."
State Senator Correa represents the 34th District, which includes: Anaheim, Santa Ana, Garden Grove, Westminster, Stanton, Buena Park, and Fullerton.
####