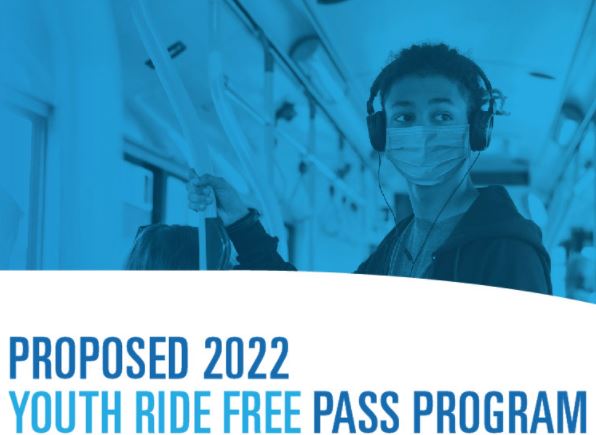 ORANGE – The Orange County Transportation Authority is looking for public feedback on the possibility of continuing the Youth Ride Free pass program.
OCTA launched a six-month promotional program last fall that allowed youth ages 6 to 18 years to ride free anywhere on an OC Bus fixed route.
Since then, more than 680,000 boardings have been recorded as young riders have used the pass to access school, jobs and other destinations across Orange County. The promotional program is set to expire at the end of February, but OCTA is considering ways to extend the program to build upon its success and wants to hear from the public.
There are several ways to participate, including:
• A virtual meeting via Zoom at 6 p.m. on Monday, Jan. 31. The meeting ID is 843 5658 2730. Members of the public can also participate by phone by calling (669) 900-6833
An online survey available through Feb. 14 here
Providing comments by calling (714) 636-7433
Providing comments in writing to OCTA Marketing, Room 722, PO BOX 14184, Orange, CA 92863.
All of this leads up to a public hearing before the OCTA Board of Directors scheduled for 9 a.m. on Monday, Feb. 14. Written comments for that public hearing can be submitted by 5 p.m. on Feb. 13 by emailing: boardofdirectors@octa.net.
For more information, please visit: www.octa.net.