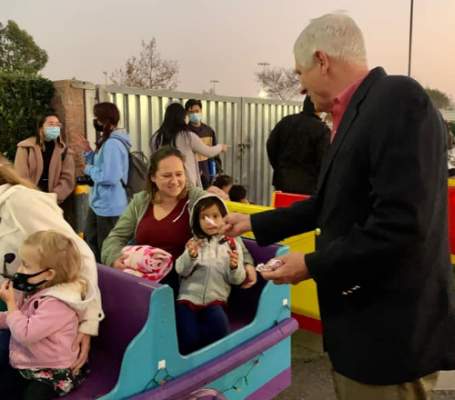 Today, Senator Thomas J. Umberg (D-Santa Ana) announced his candidacy for re-election to the California State Senate and made the following statement:
"Since 2018, it has been an honor to serve the people of Orange and Los Angeles Counties in the State Senate. That's why I am proud and excited to announce that I will be running for re-election in 2022.
"Throughout my career, serving my community and country has been deeply important to me. From my tours of duty in the United States Army, to my work as an Assistant U.S. Attorney; to my three terms in the California State Assembly, and my work as the country's Deputy Drug Czar, service above and beyond self has always been my motivator. I have been fortunate to live in Orange County since I was a young adult: my family settled in La Habra when we moved to California in 1975, our sons were born in Santa Ana, our children went to school in Garden Grove, I have represented the cities of Anaheim, Orange, and many others as an elected official, and I have worked for clients from across the southland as a prosecutor and career attorney. The chance to continue to serve these diverse and historic populations is a privilege I do not take for granted.
"Our work in Sacramento is never done – from keeping Californians healthy and safe at work and school and ensuring equal access to justice for all, to supporting our veterans and helping our small business owners thrive and create high wage jobs with retirement security – every day is a unique challenge that I am grateful to embrace."
Senator Umberg is running to represent the newly re-drawn 34th State Senate District in 2022, which includes the communities of La Habra, Santa Ana, Garden Grove, Anaheim, Fullerton and others in Orange and Los Angeles Counties.
The primary election will be held on June 7, 2022.