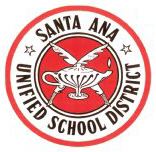 Santa Ana Unified School District Press Release
National Signing Day 2013

Segerstrom High School Senior Kayla Stephens To Sign National Letter of Intent to Play Basketball for Alabama State University
THE EVENT: National Signing Day is Wednesday, November 13, and Segerstrom High School's Kayla Stephens will be the first girl in the history of the school to sign a letter of intent to enroll and play basketball at a Division 1 school. Kayla will sign her letter of intent to attend Alabama State University next fall. As powerful as Kayla is on the court, she is just as strong in the classroom with an overall GPA of 3.2.
Kayla has been a starter on the Varsity Girls Basketball team for four years in which she was the team captain in her junior and senior year, and Golden West League Co-MVP. She was recognized as a student-athlete of character and honored by the Orange County Athletic Directors Association.
Kayla will receive a full scholarship to play for the Hornets.
WHEN: Wednesday, November 13, 2013, at 1:00 p.m.
WHERE: Segerstrom High School
2301 W. MacArthur Blvd.
Santa Ana, CA 92704
VISUALS: Event will include:
§ Photo opportunities of Kayla Stephens
CONTACT: Deidra Powell, Chief Communications Officer – Santa Ana Unified School District at
(714) 558-5555
desk or (714) 673-4995 cell
Nick Canzone, Athletic Director, Segerstrom High School
(714) 241-5015
###