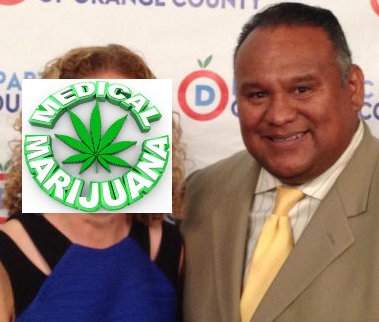 City of Santa Ana
Community: MAYOR PRO TEM TINAJERO (WARD 6) & COUNCILMAN SARMIENTO (WARD 1) PREVIEW CITY'S IMPLEMENTATION PROCESS OF MEASURE BB
SANTA ANA, CA (November 14, 2014) – On November 4, 2014, City of Santa Ana voters approved Measure BB, a City proposed measure to regulate the establishment of medical marijuana collectives and cooperatives. The City has a legal duty to enforce a voter approved ballot measure and has begun developing the implementation plan.
"This is going to be an administrative process. The Council has given direction on the policy surrounding the selection process. City staff, with the assistance of an independent audit firm, will carry out the actual selection process," said Councilman Vincent Sarmiento.
"The voters have spoken and now it's the City's responsibility to implement this voter approved measure," said Mayor Pro Tem Sal Tinajero, "The City is committed to transparency and ensuring a fair and equitable process. The process we've developed is in alignment with the City's guiding principles and will both regulate the dispensaries and keep our community safe."
Since the adoption of Measure BB, the City has received a number of inquiries regarding the ordinance and its implementation. The City has set up a website, www.santa-ana.org/CannabisCollectives, to keep the public up to date.
For questions about the City's Medical Marijuana Ordinance or to sign up to receive future updates, please send an e-mail to: CannabisCollectives@Santa-Ana.org or call (714) 647-5646.
###