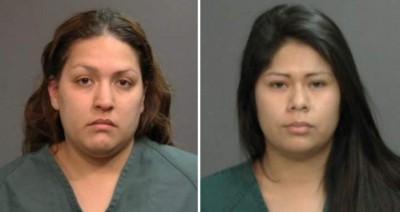 Vanesa Tapia Zavala, 26, and Candace Marie Brito, 27, were convicted of voluntary manslaughter in the beating death of a 23-year-old woman outside a Santa Ana nightclub were each sentenced to to six years in state prison Friday in an Orange County courtroom, according to NBC News.
They were earlier found guilty of voluntary manslaughter and assault in the death of Annie Kim Pham, an aspiring writer who died two days after the January fight when she was taken off life support, according to the Press Telegram.
Witnesses testified that Pham and her group of 11 friends were waiting in line to get into The Crosby, a downtown Santa Ana bar and restaurant, as Brito, Zavala and several of their friends were exiting.  At some point, the groups bumped into each other and Brito and Zavala's friend exchanged words with Pham. The friend was not charged in the case, according to ABC News.
Brito and Zavala go involved and physically assaulted Pham. When she fell to the ground, Pham was kicked in the head multiple times. Officers found an unconscious Pham on the sidewalk. She was declared brain dead when she arrived at a hospital and was disconnected from life support two days later, after her organs were harvested, according to CBS News.
Jurors, who deliberated for about a day, rejected second-degree murder charges, which would have carried a minimum punishment of 15 years to life in prison, according to Fox News.
Orange County Superior Court Judge Thomas M. Goethals said the case represents a parent's worst nightmare.  He asked the defendants why they — or the victim — hadn't simply walked away from the fight that left Pham motionless on the ground, according to KTLA.