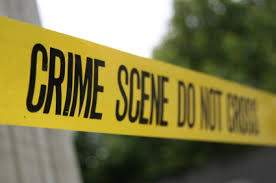 Santa Ana Police Department
Advisory: SAPD Homicide Detectives request Media & Public's assistance with information of gang related murder
Location: 1400 S. Center
Victim: Edgar Antonio Ojeda (24)
On 09/07/14, at approximately 8:42 pm, officers were dispatched to the area of Center and Edinger Streets reference reports of shots fired in the area. Upon arrival, officers located a male Hispanic lying on sidewalk of 1400 South Center Street. He was later identified as Edgar Antonio Ojeda (24), resident of the City of Santa Ana. He had multiple gun shot wounds to his body and was pronounced deceased at the scene by Orange County Fire Authority Medics.
Homicide Detectives were called to the scene. A preliminary investigation revealed the shooting appears to be gang related as suspects possibly fled the area on foot.
Anyone with information on the case is asked to call SAPD Homicide detectives at (714) 245-8390 or Orange County Crime Stoppers at 1-855-TIP-OCCS.
The Santa Ana Police Department is offering monetary rewards for information leading to the arrest of gang homicide or felony gang assault suspects. If you have information about any gang homicide or felony gang assault suspects, please call (714) 245-8390.
###