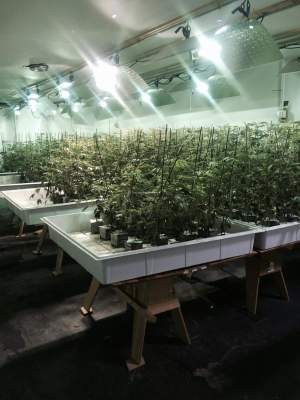 Santa Ana Police Department
Advisory: SAPD Detectives investigate marijuana grow
Orange County Fire Authority responded at 7:00 AM this morning to a fire alarm coming from a commercial building in the 1100 block of East 17th Street.
When OCFA personnel arrived, five males fled the business in various vehicles.
No sign of a fire was located at the location. However, a sophisticated marijuana cultivation operation consisting of approximately 1600 marijuana plants, in varying stages of growth, and cultivation equipment was located.
The Santa Ana Police Department has responded and is investigating the illegal activity.
###