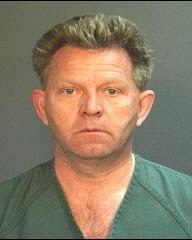 Unbelievable.  Another Santa Ana public school teacher has been arrested for making sexually suggestive comments to students, the day after a wrestling coach and biology teacher, Joseph Manuel Orduna, was arrested at Godinez High School. This time the SAPD arrested John Juul Nielson, of Cerritos, a dance instructor at a Santa Ana Unified School District (SAUSD) charter public school, the Orange County High School of the Arts (OCHSA).
There is no mention of this new arrest yet on the SAUSD's website.  Nor is there any mention of this on the OCHSA website, or on their Facebook page.  I don't think the OCHSA's Board was ready for this. You can email the OCHSA board here.
Here is the SAPD's press release:
Santa Ana Police Department
Advisory: HIGH SCHOOL DANCE INSTRUCTOR ARRESTED AND CHARGED FOR SEXUALLY SUGGESTIVE TEXT MESSAGES AND COMMENTS TO STUDENT
HIGH SCHOOL DANCE INSTRUCTOR ARRESTED AND CHARGED FOR SEXUALLY SUGGESTIVE TEXT MESSAGES AND COMMENTS TO 15-YEAR-OLD FEMALE STUDENT
Contact: Corporal Anthony Bertagna
Office (714) 245-8029
Cell (714) 709-2043
SANTA ANA – A high school dance instructor was arrested today by Santa Ana Police Department (SAPD) officers on charges for sexually suggestive text messages and conversations with a 15-year-old female student. John Juul Nielson, 53, Cerritos, is charged with one misdemeanor count of child annoyance and faces a maximum sentence of one year in jail and lifetime sex offender registration if convicted. He is being held on $15,000 bail and is scheduled to be arraigned at a later date in Department CJ-1, Central Jail, Santa Ana.
Nielson is accused of grooming 15-year-old Jane Doe and gaining her trust while working as a dance instructor at Orange County High School of the Arts in Santa Ana. From Oct. 15, 2011 to Jan. 11, 2012, Nielson is accused of sending her sexual text messages and revealing information about his personal life, including details about his current and past relationships. He is also accused of engaging in multiple sexually inappropriate conversations, including asking her for an "exclusive" dating relationship.
School officials reported the case to SAPD after other students became suspicious of the relationship between the defendant and victim.
If convicted, Nielson's lifetime registration as a sex offender would bar him from entering county recreational areas which have passed the Sex Offender Ordinance. Visit www.orangecountyda.com to read the prior press releases on the county's Sex Offender Ordinance as well as the 11 other cities that have enacted the Child Safety Zone Ordinance.
Anyone with additional information or who believes they have been a victim is encouraged to contact SAPD Detective Ed Zaragoza at (714) 245-8351 or Supervising District Attorney Investigator Carl Waddell at (714) 834-7538.
Deputy District Attorney Brad Schoenleben is prosecuting this case.
###
Sent by Santa Ana Police Department, 60 Civic Center Plaza, Santa Ana, CA 92701