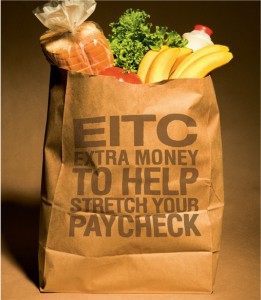 For Immediate Release: February 29, 2012
For More Information Contact: Carol Chamberlain – office: (916) 319-2069, mobile: (916) 804-5355
Assemblyman Solorio Urges Residents to Apply For Earned Income Tax Credit if Eligible

"The sooner you file, the sooner you'll get that refund," he says.
SACRAMENTO – Assemblyman Jose Solorio (D-Anaheim) is encouraging working families with limited income to take advantage of free tax preparation and the Earned Income Tax Credit (EITC), a government tax refund. The Earned Income Tax Credit, designed to help alleviate the tax burden of low and middle-income American families, often goes unclaimed by those who need it the most.
"Orange County United Way, in partnership with the Legal Aid Society of Orange County, the IRS, and its partner agencies, is in the midst of its free tax filing campaign, 'Earn It. Keep It. Save It.'," Solorio said. "The campaign is offering more than 100 free tax preparation days at 24 sites throughout the county for those who earned $58,000 or less in 2011. Because of their efforts, this year will be a banner year for tax refunds."
Last year, Orange County United Way's Earned Income Tax Credit Campaign provided 7,215 Orange County residents with free tax preparation, and more than $3.2 million in unclaimed EITC refunds were put into the hands of hard-working low and moderate income families and individuals. That represents a 24 percent increase in users and a 16 percent increase in federal refunds from the previous year.
"If you worked during 2011, and your household earned income was less than $49,078, you may be eligible to claim and receive an Earned Income Tax Credit of up to $5,751," Solorio explained. "That extra check could mean keeping the house, paying the rent or investing in college."
The IRS Volunteer Income Tax Assistance (VITA) and the Tax Counseling for the Elderly (TCE) Programs also offer free tax help for taxpayers who qualify. IRS-certified volunteers provide free basic income tax return preparation to qualified individuals in their local communities. The VITA program offers help to all taxpayers, regardless of age, who make $50,000 or less and need assistance in preparing their own tax returns, while the TCE program devotes special attention to senior citizens. Many of the United Way, Earn It. Keep It. Save It. sites in Orange County also provide VITA services.
To schedule a free tax preparation appointment, call (714) 571-5259, or call one of the approved tax locations. Tax preparation services are available in English, Spanish, and Vietnamese. To access free, on-line tax filing service and access the Earned Income Tax Credit, go to this link.
"When preparing income tax returns, people often run into problems, especially when there are changes in the state or federal tax laws," said Solorio. "But there is help out there. I tell everyone, the sooner you file, the sooner you'll get that refund."
State Assemblyman Jose Solorio is the Chair of the Assembly Insurance Committee and also serves on the Assembly Appropriations and Transportation committees. He represents the Sixty-Ninth Assembly District, which includes the cities of Anaheim, Garden Grove, and Santa Ana. For more information about Assemblyman Solorio, visit www.assembly.ca.gov/solorio.
###