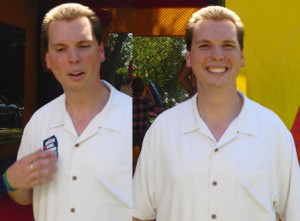 Jordan Brandman went to work for Tom Daly, the O.C. Clerk-Recorder, in January of this year, as his "Director of External Affairs."  Yes, that sort of government job usually comes with a six figure salary.  Brandman was hired despite an Orange County hiring freeze, according to the Friends for Fullerton's Future blog.
Daly is now thought to be running for the 69th Assembly District.  Does that mean Brandman, who is on the Anaheim Union High School District's Board of Education, will be running to replace Daly, should Daly end up getting sent to Sacramento by the voters?
Never mind the fact that Brandman is not a Clerk-Recorder and he really has no experience at this sort of work, there are plenty of other reasons to oppose him.
Brandman is way too friendly with Republicans, including former Anaheim Mayor Curt Pringle.  He even supported Republican John Leos for the Anaheim City Council last year, instead of helping the two Democrats who were endorsed by their party.  Leos and the Democrats lost and Republicans have control of the Anaheim City Council.
And he is very squishy on Democratic issues in general.  Check out the picture above.  I ran into him at the annual OC Labor Day event.  He made sure to rip his Health Care reform sticker off before he posed for a picture.  But I caught him in the act!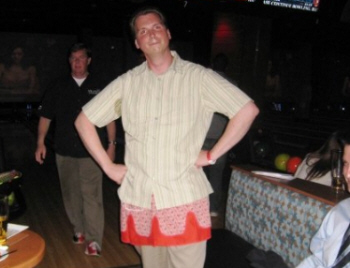 Brandman also, curiously, sought the support of Prop. 8 supporters the last time he ran for the AUHSD School Board, according to the Orange Juice blog.
And he turned down a $50K donation to a public school, again according to the Orange Juice blog.
If Brandman is indeed being groomed to take over for Daly, we are going to have to make sure we vote for someone else.