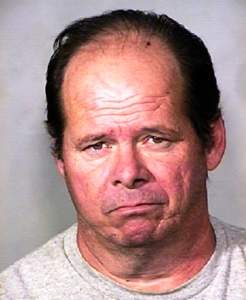 Billie Joe Harris, Jr., a 53-year-old Santa Ana pest control company employee,   was sentenced on Tuesday to a prison term of 210 months for distributing child pornography on the Internet, according to the OC Weekly, which also reported that the sentence was extra harsh because the felon had already been convicted in a 1987 case of  lewd and lascivious contact with a minor.
According to court documents, during an online conversation with an undercover FBI agent, Harris provided a password for locked folders containing child pornography in his online Gigatribe account. Federal authorities described Gigatribe as an online platform that is considered a "haven" for traders of child pornography. Among the images and videos the agent accessed in Harris' account was one involving a "prepubescent minor," according to the O.C. Register.
Harris signed a December 2014 plea agreement acknowledging he possessed 62 child porn videos, some of which depicted kids involved in sadistic and masochistic activities, according to the OC Weekly.