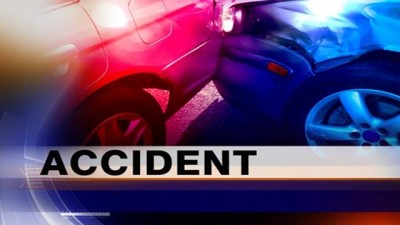 A Santa Ana man identified as 48-year-old Tuan Anh Truong of Santa Ana was arrested Wednesday afternoon after police said he crashed a stolen vehicle into three Santa Ana businesses and a home before leading police on a 20-minute chase that ended in Westminster, according to the O.C. Register.
The SAPD started getting calls at around 1:30 pm in the afternoon that a man behind the wheel of a white GMC Sierra truck was driving unsafely and crashing into several businesses.
Truong was later identified as the suspect – after he crashed into Sports Zone, 4702 W. First St., Temptation Cafe & Restaurant, 111 S. Harbor Blvd., and Thanh Noi Restaurant, 413 N. Euclid St.  He then ran into a house at the 2200 block of Bobby Lane.
Police believe that Truong stole the truck in Garden Grove.  He refused to come to a stop when the police found him, in a residential neighborhood.
The police chased Truong until he ended up going in circles around a business parking lot in Garden Grove.
Truong reportedly ran a number of red lights, and also drove through shopping complexes and even against traffic.
Police finally arrested Truong at around 2 p.m. near the 8100 block of Westminster Boulevard, in Westminster, after he crashed through the front of a law office!
Truong later admitted that he was high on crack cocaine and methamphetamine.
He also said that the reason he kept crashing into the buildings was that he thought that his drug dealers were inside. That turned out to be false – there were no drug operations at any of the buildings Truong crashed into.
Remarkably no one was injured except for one man, Phuong Tran, 40, of Garden Grove, who was at a Sports Zone cafe.
No major injuries or hospitalizations were reported by police, although one patron who was in the Sports Zone cafe at the time of the crash said he was injured.
Truong was eventually arrested on charges of suspicion of car theft, felony hit-and-run, DUI, driving on a suspended license and driving while on probation for a DUI.
Police believe that Truong may have had two more hit-and-runs in Westminster and one other in Garden Grove. They ar still looking into this case.