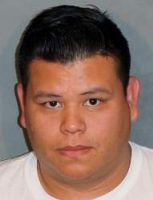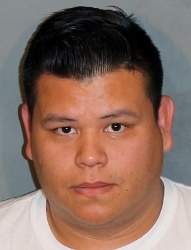 Luis Flores-Mendoza of Santa Ana, a 26-year-old, was arrested after he pretended to be a U.S. Immigration and Customs Enforcement agent and threatened to deport a woman if she didn't give him money, according to the O.C. Register.
The victim, an unidentified woman, said that on June 6, the suspect went to a restaurant in Anaheim, where she worked. The suspect was dressed in a green uniform with a vest, gun, and a badge. He said that he was a Federal agent, according to the Placentia Police Department.
Flores-Mendoza reportedly told the woman that he had an immigration case against her and that she needed to quit her job. He then gave her a counterfeit ICE letter that stated that there was an immigration case against her.
Flores-Mendoza then told the woman to meet him at another location and give him a lot of money or he would deport her, and her daughter, back to Mexico.
The victim believed him but went to the authorities. She then agreed to meet with Flores-Mendoza at a shopping center located at the 1800 block of East Orangethorpe, in Placentia. But it was a trap! The police were waiting for him.
Flores-Mendoza showed up in a car with police-style lights and sirens and he had a replica federal officer badge. He was promptly arrested and jailed. He later admitted to the police that he was trying to extort money from the victim.
The police searched his home in Santa Ana, on Sunday, and found items related to the case.
Anyone with information about Flores-Mendoza or the investigation is asked to call Placentia police detectives at 714-993-8146.