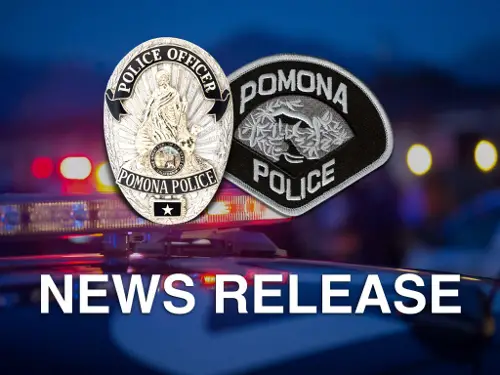 On Thursday, May 12, 2022, Officers from the Pomona Police Special Investigations Unit and Major Crimes Task Force arrested 36-year-old Felipe De Jesus Arias–Telles of Santa Ana for the murder of 30-year-old Joshua Ellis of Hawthorne.
On April 19, 2022, at about 1:00 AM, Patrol Officers responded to a call of a victim of a shooting on Arboleda Way and Holt Ave. in the City of Pomona. When Officers arrived, they located an adult male victim suffering from gunshot wounds. The Los Angeles County Fire Department responded and confirmed the victim had succumbed to his injuries.
Investigators from the Pomona Police Department's Major Crimes Unit responded to the scene to assume the investigation. Through an extensive investigation, Investigators identified Arias-Telles in connection to the murder of Joshua Ellis. Arias-Telles was arrested in the City of Anaheim and booked at the Pomona City Jail. The Los Angeles County District Attorney's office has filed the following charge:
The investigation remains ongoing. Anyone with information regarding this incident is encouraged to contact the Pomona Police Department at 909-622-1241. If you prefer to provide information anonymously, you may call "Crime Stoppers" at 1-800-222-TIPS (8477).