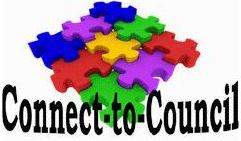 Connie Hamilton, Connect-to-Council
714-745-1692 (phone/text)/connect-to-council@earthlink.net
CONNECT-TO-COUNCIL HOSTS "AN EVENING WITH THE CANDIDATES", A FORUM AND DEBATE FOR THE SANTA ANA VOTERS
Santa Ana, CA- Connect-to-Council, a Santa Ana non-profit organization, will host, a candidates' forum and debate for the Santa Ana voters. This will take place at the Delhi Center on September 19, 2018. The council candidates have been invited to participate in a council candidate forum, then a mayoral candidate debate will immediately follow.
Wednesday September 19, 2018 6:00-8:00 p.m.
Delhi Center, 505 E Central Ave, Santa Ana, CA 92707
"It has been our goal to help Santa Ana residents in each election understand where the candidates stand on the key issues facing our city" explains Connie Hamilton, Connect- to-Council's Chairperson. Peter Katz, Co-Moderator of the candidate forum, adds, "We invite and encourage the residents to get involved in their city's vision and its future".
Potential candidate questions from the public can be sent to: